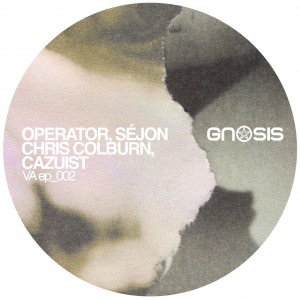 Séjon's next track to be released has been a long time coming. Having had plays from Richie Hawtin during Spring and Summer of 2012, notably at La Boqueria in Barcelona during the Soñar Festival, The End will be released as part of the Various Artists EP later in April.
The EP, which will be released on Séjon's and brother Rich Jones' own label Gnosis Records, will feature a track each from Operator, Chris Colburn, Cazuist and Séjon.
Positive comments on the promotional rounds for The End have been from DVS1, Audio Injection/Truncate, Anton Pieete, Alberto Pascual, Ambivalent and Reset Robot.
You can check a preview of  The End by going to SoundCloud, or by using the YouTube widget above.