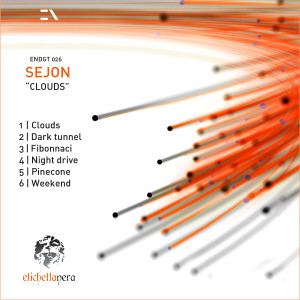 Sejon's
latest release, the '
Clouds EP
', is out now on
Beatport
.
Released on Napoli based, Italian imprint Etichetta Nera, Clouds is Sejon's third EP of originals to emerge on the label in the last eighteen months. With Sejon's expression firmly focused on the raw and deeper end of the techno spectrum, the Clouds EP offers six cuts which can be utilised as DJ tools, or stand-alone tracks which are strong on their own merit. For previews of the tracks, check out the Beatport players below, or go to Sejon's SoundCloud page.
With Richie Hawtin playing an early version of Dark Tunnel over a year ago at Escape From Wonderland, early support on the promo circuit has been received from the likes of Dasha Rush, Roberto Figus, Ekkohaus, Greg Gow, Fabrizio Maurizi plus many more.
You can currently purchase the Clouds EP on Beatport, with its availability coming soon to other digital music retailers in the coming weeks.