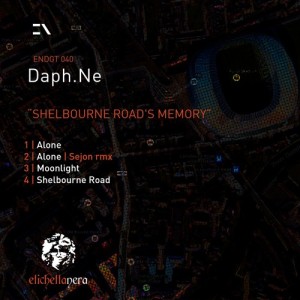 Sejon's
latest offering on
Etichetta Nera
comes in the form of a remix for emerging artist
Daph.Ne
. The release contains three original tracks, with
Sejon
providing his grittier, warehouse styling of
'Alone'
.
For previews of the tracks, check out the Beatport players below, or the Etichetta Nera SoundCloud page. You can also check out the promotional feedback from DJs and artists alike by clicking here.
Click here to see the promotional feedback.
You can currently purchase Daph.Ne's Shelbourne Road's Memory EP on Beatport, with its availability coming soon to other digital music retailers in the coming weeks.