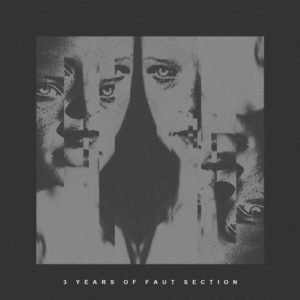 Sejon's
latest release comes in the form of a single track on the
3 Years Of Faut Section
compilation. The triple CD marking the third year anniversary of
Lewis Fautzi's
imprint, features 27 tracks ranging from experimental to techno cuts.
Including a wide range of artists, between undeniably outstanding names of the world Techno Scene and exciting newcomers, names like Lewis Fautzi, Oscar Mulero, Zadig, Jonas Kopp, Pfirter, Reeko, Kwartz, Christian Wunsch, Tensal, Birth Of Frequency, Stefan Vincent, Kessell, Sejon etc, are all part of the celebrations.
You can take a listen to previews of all 27 tracks included on the compilation by using the SoundCloud player below, or by visiting the Faut Section Bandcamp page.
3 Years Of Faut Section will be available from Faut Section's Bandcamp and digital retailers from 1st May 2017.