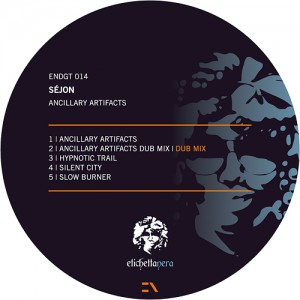 Séjon's debut EP, Ancillary Artifacts, has a confirmed release date of 30th August 2012 on Italy's Etichetta Nera imprint.
The EP consists of five tracks presenting Séjon's take on contemporary techno, delivering elements of varying authentic techno percussion, moulded firmly together with solid grooves. Ancillary Artifacts offers Original and Dub Mix versions, with Hypnotic Trail, Silent City and Slow Burner standing strong on their own merit.
Early support during promotion has been received from Josh Wink, Richie Hawtin, Paco Osuna, Slam, Luciano, Gel Abril, Angel Molina, Someone Else, Italoboyz.
The Ancillary Artifacts EP will be available exclusively on Beatport from the 30th August 2012, followed by all good digital music retailers.