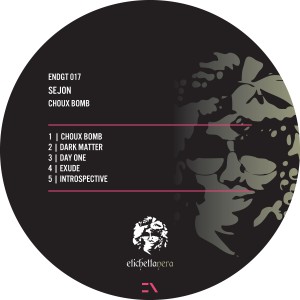 The release date for Séjon's second EP on Etichetta Nera has been confirmed for 8th January 2013, on Beatport. The Choux Bomb EP features tracks, Choux Bomb, Dark Matter, Day One, Exude, and Introspective.
Support began with these tracks when Richie Hawtin played Dark Matter and Choux Bomb during Summer 2012. On the promo circuit, positive comments have been received from DVS1, Alberto Pascual, Reset Robot, Steve Parker, SLAM, Michel de Hey plus many more.
You can listen to previews of Séjon's Choux Bomb EP using the above SoundCloud widget.