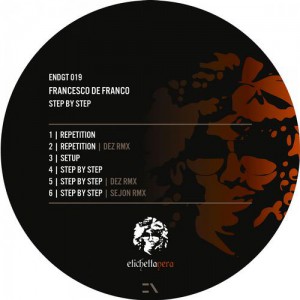 Séjon's next release on Etichetta Nera is a remix for Francesco De Franco's debut EP, Step By Step and is now available to buy on Beatport.
Support and positive comments have been received from DVS1, Danny Tenaglia, Fabrizio Maurizi, Paco Osuna, Patrick Bateman, Greg Gow, Patrick Krieger plus specific support for Séjon's remix from Loco Dice and Norman Nodge.
You can listen to the track preview by using the Beatport widget above.