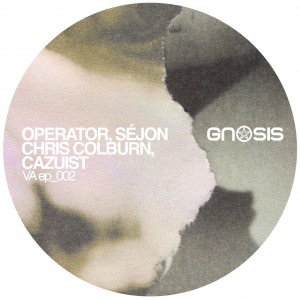 Séjon's latest track to be released is now available to purchase on Beatport.
The End appears on the Various Artists EP, released on Gnosis Records, and also features a track each from Operator, Chris Colburn, and Cazuist.
Richie Hawtin was the first to receive The End back in the Spring of 2012, which was soon followed by some plays at his gigs, most notably his fruit stand set at La Boqueria, in Barcelona, during the Soñar Festival. Check the video here on YouTube.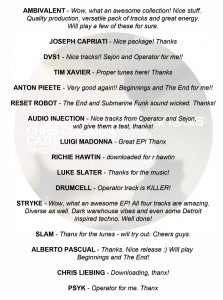 Further positive comments on the promotional rounds for The End have been from DVS1, Audio Injection/Truncate, Anton Pieete, Alberto Pascual, Ambivalent and Reset Robot. You can check out the full list of feedback for the entire EP on the above image.
You can see listen and purchase The End on Beatport by using the above widget. The Various Artists EP will also be available at other major download stores on the 14th May 2013.