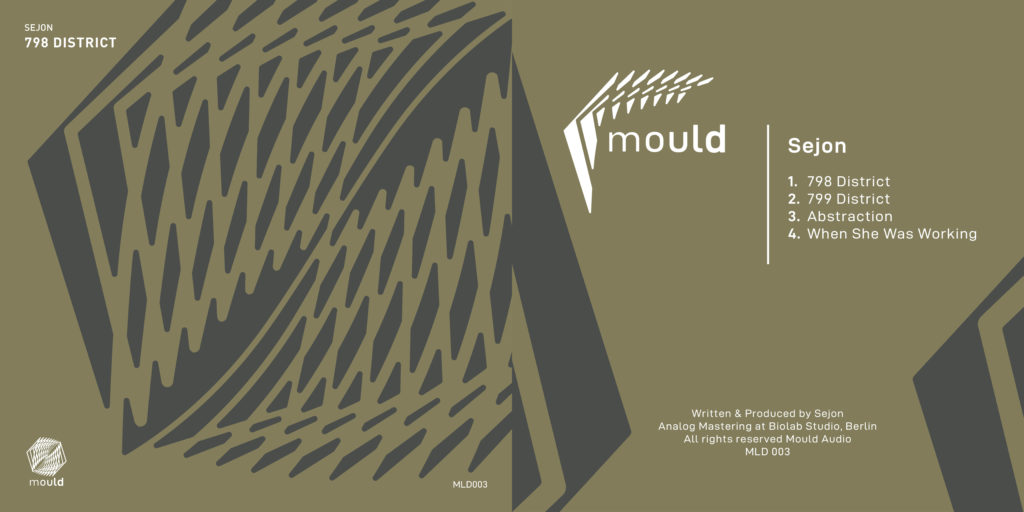 Sejon's next EP, '798 District' is due for release on 6th October 2020, on Mould Audio. You can find the previews of the EP, including tracks '798 District', '799 District', 'Abstraction' and 'When She Was Working' by using the SoundCloud embed below.
"Mould Audio welcomes Sejon to the label with a four-track EP for its third release. Produced remotely in Beijing, Sejon takes inspiration from the raw, industrial structures of Dashanzi. Isolating himself within the environment to craft and nurture diverse expressions, he channels the immersive energy experienced in surround by such mechanical architecture, conceptualised into four tracks."
798 District will be available on Bandcamp and all good streaming platforms from 6th October 2020.